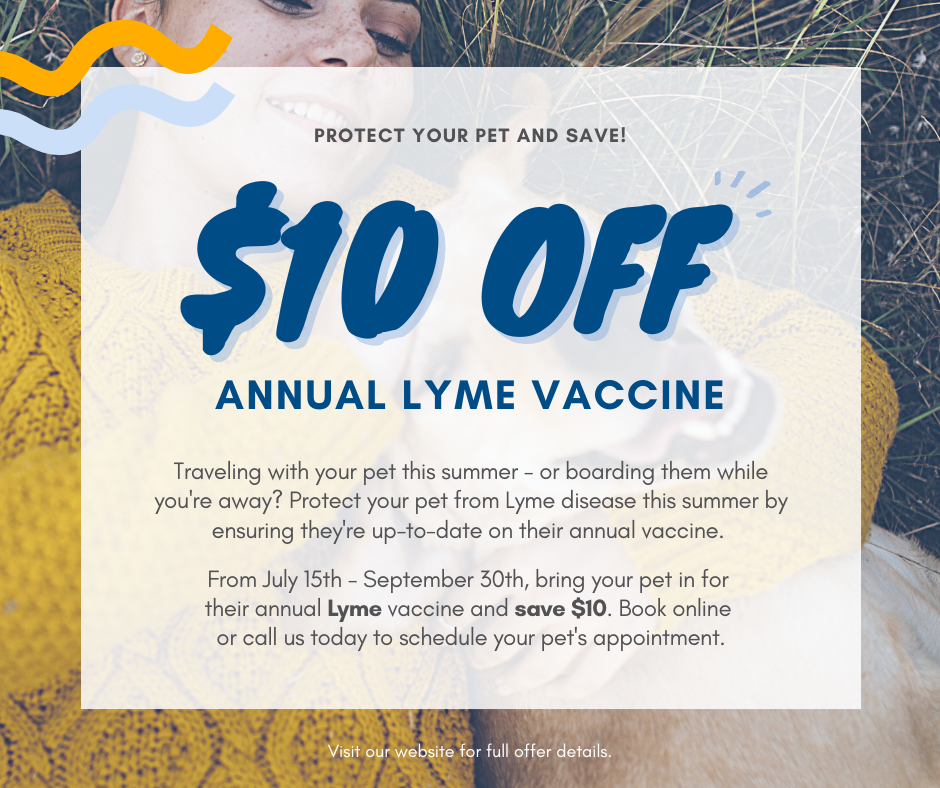 $10 OFF LYME VACCINES
PROTECT YOUR PET AND SAVE!
Traveling with your pet this summer – or boarding them while you're away? Protect your pet from Lyme disease this summer by ensuring they're up-to-date on their annual vaccine.
From July 15th-September 30th, bring your pet in for their Lyme vaccine and save $10. Book online or call us today to schedule your pet's appointment!
Book Now