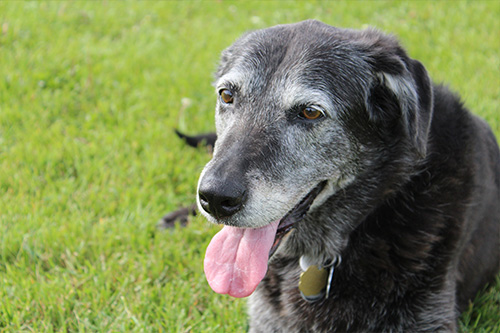 Beyond the Rainbow Bridge, Memorializing Pet Loss
A pet can be a huge part of your family's life, regardless of its size- whether furry, feathered, or scaled. The loss of one of these precious creatures can leave a large gap in our hearts. We may feel emotionally empty, that nothing can be done after their passing. On the contrary, there are many ways to honor and remember these special family members, and we would like to share some of these ideas.
The most common way to keep a pet's memory alive, is by cremation. We often choose to honor our cats and dogs through cremation, but it can be used to memorialize our pet birds, reptiles, or a small furry pet such as a rabbit or guinea pig. Rainbow Bridge is one of the cremation companies which will give you many urn options, with or without customization. Do not feel limited to 1 cremation option, please do your research to make sure the route you chose, represents your desires. Cremation is often an expensive route, and some pet parents understandably forgo that route.
The second most common memorial is creating a clay imprint of your pet's foot. You can do this at home, or we can do it at All Creatures. The clay paw print can be kept as an ornament or wall hanging, or added to a keepsake book shelf or shadow box.
A keepsake display box or shelf may also contain favorite toys, pet photos, and pet collar, besides a clay paw print or urn.
If your pet was euthanized with us at All Creatures, we will often gather hair, feathers, or quills and put them in a little memory jar for you. If your pet passes at home, we can still provide you with a clay paw print and memory jar.
Burying your beloved pet (or its ashes) is another option. An internet search for your city can reveal Pet Cemeteries in certain locations. Pet owners can also create a memorial garden in their own yard (check with your city before digging). A favorite toy or blanket can be buried with your pet's ashes, followed by planting flowers or or a tree at the grave site. Ultimately, it gives you a beautiful memory garden, while helping mother nature. An internet search can reveal companies that specialize in personalized head stones for your pet. Holding a funeral or memorial service that allows your kids to participate, may help with a family's grieving process.
A special way to hold onto cherished memories of a deceased pet is to create a written list of favorite memories. For example: remembering your 15# bed hog that could take up a queen sized bed, family camping trips or vacations with the pet, a favorite walk, snuggling on the couch in front of the TV, or making nursing home residents laugh with a great pet therapy visit.
Kids (and adults) can be encouraged to create artwork- whether drawings, poems, or funny stories about their deceased pet. Kids can help create a scrapbook or a poster collage of photos. Depending on the age of the child, they may be able to volunteer at the Nebraska Humane Society or other animal shelters. Or, they can help with one of the many events, such as the annual Dog Walk that benefits critters in need.
As adults, we may not be ready for another permanent pet- but can find joy in giving back through shelter volunteering, or fostering a pet for a short time. You may wish to donate to a favorite charity by making a memorial gift in your pet's name.
There are many other ways to honor and memorialize a beloved pet. A permanent tattoo creates comfort and a link to the pet which is unique and appropriate for some adults. For others, it may be creating a charm bracelet or necklace out of saved metal pet tags. If a pet owner desires a piece of jewelry which is more dainty or engraved, many websites offer items intended for pet memorials. Etsy is an entrepreneurial website that features small businesses who hand make items. There are many sellers who specialize in pet memorial jewelry or keepsakes.
All Creatures Animal Clinic would like to support you through your grief process. Another way you can share memories of your pet is by emailing us a photo of your beloved pet (reception@allcreaturesveterinary.com). We will happily post it in our new Pet Memorial section of our All Creatures website for other clients to see.
Every person grieves in a different way. We hope to provide in a respectful way, a few of the many options available to help remember the loss of a special pet. We have handouts & references available for both adults and children that discuss managing the emotional loss of a pet.
If you or someone you know is having significant difficulty handling the grieving process, The Nebraska Humane Society has a Pet Loss Support Group featured on their website (www.nehumanesociety.org) that meets the first Saturday of every month.
Pets are important members of our families, we believe it equally important to have different ways to remember your shared special moments. Please contact us with any questions at 402-399-8224.